Cinecall Productions is a full service production and post production company. We handle all elements of the production process in house, from simple edits to animation, scoring and voice-overs. We can transfer your old films, and create new digital media for your website. If your vision includes film or video production, give us a call!
George McMorrow has had an amazingly diverse career. He managed the legendary rock and roll club "Big Man's West" and was one of the first people to book and promote original music in the legendary Stone Pony in Asbury Park, NJ. He produced the first two Holiday Hurrah concerts in Red Bank, NJ.
After attending NYU for film editing, George has gone on to be an award winning Director and editor with many high profile projects including "The 2021 Woody Guthrie Award honoring Bruce Springsteen", "The Big Joe Henry Variety Show", "Tryna Let it Go" by Steve Forbert and featured in Billboard magazine. "Send It To Me" by Williams Honor and winner of the Asbury Park Music and Film Festival for best music video, to name a few. George was producer or executive producer for "Let Me Down Hard", an award winning feature film.
The huge number of films, Broadcast shows, music videos and EPK's that George has worked on include a vast array of artists. Gary US Bonds, Norah Jones, Elvis Costello, Steven Van Zandt, Willie Nile, John Eddie, Carmine Appice, Southside Johnny Lyons, Steve Miller, Darlene Love, Bill Clinton, Chevy Chase, The Original Blues Brothers Band, Steve Cropper, David Porter, Eileen Ivers, Bill Frisell, Comedy Cellar, Marc Ribler, Glen Burtnik, Amos Lee, Lou Marino, John Tropea and many others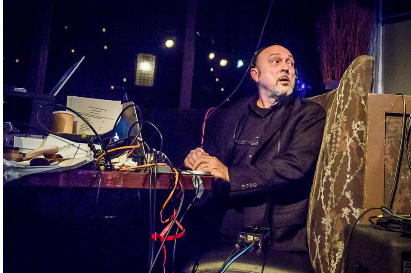 George was on the Board of Advisors for video for Brookdale Community College and the Director of Operations for the Freedom Film Society, and went on be on the board of trustees. The FFS organized the annual Red Bank International Film Festival. George was a mentor for video production for High Technology High School for 6 years. He has also mentored for Elon University, Ramapo College, Northeastern University, Lehigh College and Communications High School in New Jersey.
George's education include under graduate studies at Brookdale Community College and Baylor University, Graduate School - New York University, SCPS.